How to Make a T-shirt from a Hand Lettered Design
This post and the photos within it may contain affiliate links. As an Amazon associate I earn from qualifying purchases. If you make a purchase through one or more of the links, I may receive a small commission at no extra cost to you.
Is hand lettering one of your resolutions for the New Year? There's a simple way to turn your hand lettering into a cut file that you can use with your Cricut! This post is great if you're also learning How to Upload a File into Cricut Design Space!
I'm really excited to share this Valentine's Day project using my Cricut Maker! Practicing hand lettering was one of my 2018 resolutions, and one of my favorite crafting hobbies is making projects with my Cricut Maker, so I thought I'd combine the two! Although there are a lot of ways to make a design to cut with the Cricut or Silhouette, this is a very simplistic way.
*NOTE* This method does NOT yield a perfect, smooth cuttable image, but is designed to be approachable for someone who is just learning how to use Cricut Design Space.
I decided to make a Valentine's Day t-shirt for my youngest daughter using one of my hand lettered sketches by turning the sketch into an image that can be imported and cut in Cricut Design Space from Cricut Iron-On Vinyl. Head to the end of the post to see more Valentine's Day Cricut Projects from some of my blogger friends!
This post contains affiliate links. If you decide to make a purchase through these links, I will receive a small commission, at no additional cost to you. These links help us to keep our blog content free, so thank you!
This is the hand-lettered sketch I started with–just a simple design on a piece of scratch paper using a fine point Sharpie marker:
First, take a picture of your sketch with your phone or camera (I used my iPhone 7) in as good of light as you can. Then, you need to open your photo in whatever photo-editing software you have access to or use regularly. I use Adobe Photoshop, but there are tons of free options. You just want to use something to lighten up your photo and enhance the contrast of the text so it's easier to load in Cricut Design Space. Here is the brightness setting if you're using Photoshop.
If you look in the corner of the picture above and then at the picture below, you can see the difference in color/brightness. Crop your image and save it as a jpeg.
Once you have it saved, you need to head over to Cricut Design Space and start a new project. On the bottom left hand side you are going to click on the "Upload" tab and you'll get this screen:
Click the "upload image" button and choose the image you saved.
Since the image is just black and white, Cricut considers that a "Simple" design, so choose that option and then continue:
Now you need to take out or "erase" all of the areas that are white/that you don't want to cut.
Just use your mouse and click on the white areas (don't forget in the middle of the letters!) so your image looks like this (here's a close up):
(Here's the full screen):
Since I'll be cutting this file out of Iron-On Vinyl, I chose the Right side: "Save as a cut image" then click "Save" to continue:
Click the image you uploaded and insert it onto your canvas:
You're ready to cut!
Make sure when you cut the file, you turn on the "Mirror" setting:
I used a light pink Cricut Iron-On vinyl (I know it looks white in the pictures) and the Cricut EasyPress to iron the design onto the shirt:
I love how it turned out! And once you get the hang of it, it's really easy to make your own sketches into Cricut Design Space files that can be cut.
If you'd like save some time and download my new "Love You More" SVG to import into Cricut Design Space, DOWNLOAD IT HERE.
MAKE SURE YOU CHECK OUT SOME OF OUR MOST POPULAR VALENTINE'S DAY POSTS FOR INSPIRATION:
DIY Valentine's Day Felt Craft – Craft Lightning Heart Hair Clip
"Be Mine" DIY Valentine's Day Mug and Pink Hot Chocolate
DIY Valentine's Day Teacher Gift
Strawberry Champagne Cocktail Recipe
DIY Valentine's Day Food Gift – Pecan Toffee Recipe
Find more Valentine's Day Cricut Crafts: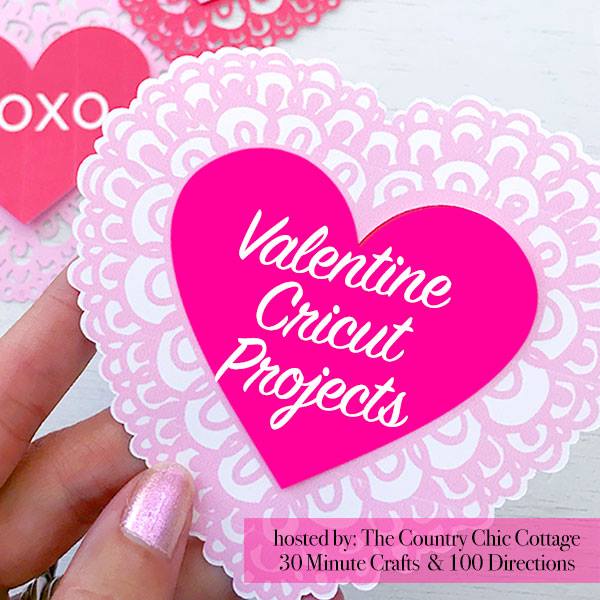 SaveSave
SaveSaveSaveSave
SaveSave